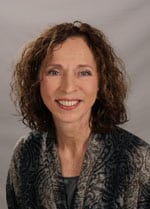 Dr. Linda Johnston
Dr. Linda Johnston is a Clinical Psychologist, registered to practice in Ontario with the College of Psychologists, with over twenty-five years experience providing psychotherapy and counseling to individuals, couples, and people in relationships as well as teaching and training psychologists on the supervised practice register. Feedback from former clients indicates that Dr. Johnston is seen to be warm and compassionate, intensely caring, and very skilled at helping the client create the changes that significantly improve their lives. She is committed to using research-based proven methods to provide psychotherapy and counseling and actively keeps herself up-to-date with information and methodologies.
Dr. Johnston has worked in private practice for over twenty-five years treating young adults, adults, couples, and relationships with clients from age 16 years to their mid-eighties. She believes intensely in change at any stage of life. She has extensive experience, both utilizing and teaching, a number of modalities including Cognitive Behavioral Therapy (CBT), Mindfulness Based Cognitive Therapy (MBCT), psychodynamic psychotherapy, systemic psychotherapy, Emotion Focused Therapy (EFT), Dialectic Behavioural Therapy (DBT), and Mowrer's Integrity Therapy. She is currently actively working on new modalities for the treatment of various forms of anxiety, is using and further developing a particular new model for depression, and is fine-tuning and integrating the details of an intimacy model in her work with couples. Due to her background in her first career, she also has a particular interest and involvement in work-related challenges and difficulties.
Sulakshana Sritharan
Shana Sritharan provides therapy in the Clinical and Counseling areas. She has eleven years of experience providing consultation, assessment and treatment to individuals aged 16 and above as well as couples.
Shana obtained her Bachelor's Degree in Psychology from McGill University, Master's Degree in Counseling Psychology from City University and her PhD from Regent's University of London. She specialized in trauma, bereavement and loss. As a chartered clinical and counselling psychologist in England, she has worked in correctional facilities, schools, and various health care settings that included hospices, palliative care units in hospitals and private practice. Her clinical experience, both in England for six years and here in our practice for five years, includes working with individuals presenting with a wide range of mental health, emotional and behavioural issues that include anxiety, work related stress, eating disorders, substance abuse, depression, relationship issues, bereavement, trauma and loss.
Mayerling Hurtado
Mayerling Hurtado is a Clinical Psychologist registered with the College of Psychologists of Ontario and the College of Psychologists of Quebec, and has over 19 years of experience providing consultation, assessment, and treatment to adults, adolescents, children, and seniors. Having worked in a variety of settings such as hospitals, in the community, in a long-term care facility and in private practice in Canada and South America, Mayerling has a broad range of experience and her services help people across the lifespan with a wide range of difficulties. She offers her services in English, French and Spanish.
Essential to Mayerling Hurtado's clinical practice is her ability to support her clients to make positive changes in their lives through insight, practical tools and by empowering them to reconnect with their own strengths leading to a more fulfilling and meaningful life. Her approach is empathic and highly supportive in order to create a secure and non-judgmental setting to work together to effect change. Her work is enhanced by a deep understanding of multicultural dynamics that equips her to be sensitive to individual differences and offer a customized approach to client care.
Jocelyne
Office Manager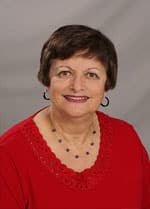 Mary
Office Manager
Thank you for visiting our website. I hope that it provides helpful information about our practice. If you have any questions or would like to schedule an appointment with one of our registered psychologists, please call our office or send us an e-mail. Either Mary or Jocelyne will respond within the next business day and accommodate your requests.